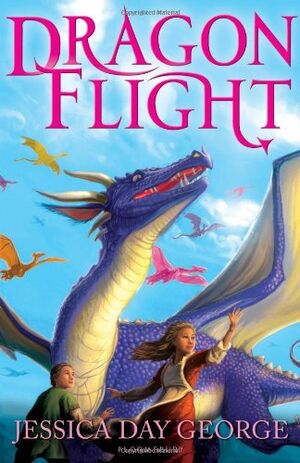 Dragon Flight is the second book in the Dragon Slippers series.
Protagonists: Creel, Luka, Marta, and Tobin
Antagonist: Krashath
Introduction
Edit
After befriending the dragons and ending the Dragon Wars, Creel has settled into a life as a popular seamstress. But even as she designs dresses for royalty, Creel finds life a bit...dull.  So when news comes that a bordering country is training dragons for an invason, Creel is ready to join forces and fight for her kingdom. After all, reuniting with the dragons, rekindling her friendship with Prince Luka, and getting another chance to save the day is much more fun than sewing dresses for a snooty duchess, right?
Coming Soon